We have performed professional installations for many clients across Sydney. Many of which have engaged the team over and over, impressed by our high-quality and efficient services. We encourage you to read about what some of our clients have had to say about us.
As respected experts in Sydney's construction industry, you can trust the good judgement of our clientele. If you require further advice or are interested in joining them, please get in contact with us now by dropping us an email at
info@jkmgroup.com.au
or filling out our
online enquiry form
.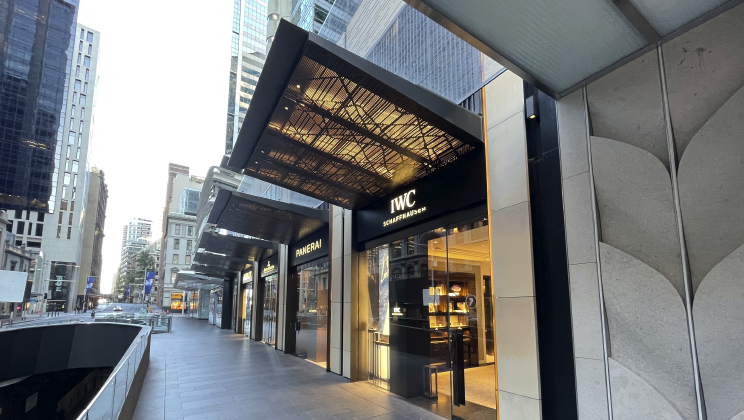 "From workmanship, co-ordination, communication and general site moral, the team has it covered. Their evident experience with offshore sales and shipping is an asset to any clientele, building companies, developers, supply companies or remedial/renovators alike.
"JKM's ability to install domestic and commercial windows and doors as well as curtain walls together with management skills on big project sites has been a huge advantage for our company."
"With their local contacts, services and experience you can be assured you have the perfect organisation for all your requirements on all types of projects."
"It is great to have the team at JKM as a partner of our company. Their flexibility and diligence to assist in all operations of our organisation when required is just a few of many reasons why I would recommend them to anyone enquiring."
"Cain and Day Constructions contracted JKM Construction Group to provide services at one of our multi-storey residential buildings in Engadine, New South Wales. During the tender process we worked with JKM on various solutions that we need as we specialise in design and construct. JKM Construction Group's knowledge and experience within the industry became quite evident. We found Ryan's energy and experience invaluable at this stage of the project. JKM were willing and capable of providing us with the sound-based solutions which were not only cost saving but were solidly founded on strong building principles."
"Ryan is always heavily involved from design co-ordination through to installation and handover and his team has always been appropriately resourced to deliver projects on time. I would use Ryan and JKM again in a heartbeat."
"SourceCorp Australia has had the pleasure of working with Ryan and the JKM Group team as our NSW installation contractor for our aluminium windows and doors and joinery consisting of kitchens, robes and storage units."
As our building evolved through various stages on construction we found that JKM Construction Group were capable and flexible enough to provide multiple services to us."
"I have had professional dealings with Ryan for more than 15 years, first meeting him when he was a site foreman with St Hilliers on a project that we were engaged to conduct the supply and installation of windows and doors. During that time, we worked on numerous projects together in which it was always a pleasure when he was involved due to his attention to detail, co-ordination skills and enthusiasm to assist his trades. Now as a director of JKM Construction Group we are extremely privileged to have him and the crew as part of our team at Hollex Group conducting the installation of windows and doors on our projects. When JKM is involved, everything is taken care of. It is as simple as that."
The team has been responsible for delivering windows and doors on projects in NSW and the service has been highly professional."
"All of my subsequent dealings with Ryan have resulted in positive outcomes. Ryan and his team have always been thorough and diligent and provided a professional service."
"In an industry that is built on faith and trust it is essential that we find companies that can fit the bill when it comes to building integrity and building skill, JKM Construction Group along with Ryan Tierney has all these facets."
"Working with Ryan and JKM has been an absolute pleasure. I do not hand out references lightly however JKM strongly deserve a reference, as good men and good companies are unfortunately few and far between and JKM is most certainly one of the best."
"Ryan and his team work from the commencement right through the project assisting with shop drawing and scheduling requirements to job completed. I highly recommend Ryan and his company and happy to be contact anytime."
"We have had JKM Construction Group work on numerous projects we have constructed. They are very versatile with many services to offer and extremely easy to deal with, adapting to all situations. I will definitely continue to use them on my projects and recommend the company to other projects."
"JKM Construction Group were engaged for the aluminium window and door installation on my Anglicare Liverpool project. Their knowledgeable experience, ability to maintain program, diversity to assist in efforts outside their scope and general team morale were very impressive. I would definitely put them forward on all my future projects."
"JKM have a very sound understanding of the construction progress and a very detailed knowledge and understanding of trade works, site management and co-ordination."